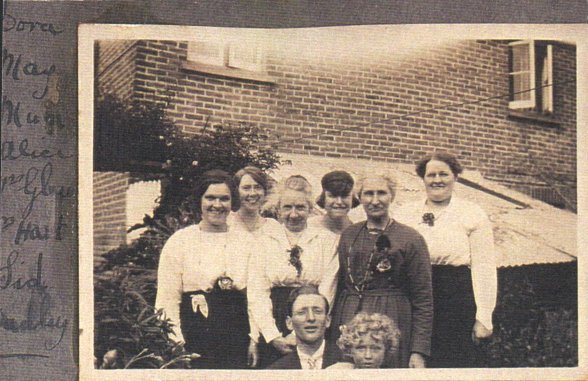 (Back lt-rt) Dora Glew, May Jenner, Granny Jenner (Annie Susannah Jenner nee Holford), Alice Cross, Granny Glew (Rosa Glew nee Harding), Mrs Hart.
(Front lt-rt) Sidney Allen Glew, Frank William Dudley Glew.
This photograph was taken in the garden of 'Firlecote', 11 Station Rd, Selsey in the early 1920's (Dudley was born in 1920).
It is taken from a photograph album of family members compiled by my father's aunt - May Jenner.